---
Lisa's Prairie Project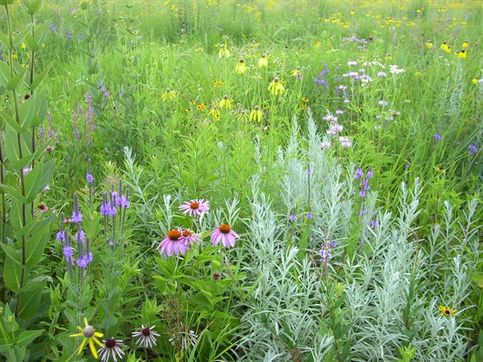 A "Seed Fund" and project in memory and recognition
of Lisa Stocking Gruver, a naturalist, volunteer and visionary.

The Prairie Land Conservancy is a group of West Central Illinois citizens who have joined together as a land trust to help landowners protect the land they love. The Prairie Land Conservancy works with a diversity of landowners- farmers, nature enthusiasts, corporations and others who own land. The Prairie Land Conservancy land trust operates as a division of Prairie Hills Resource Conservation and Development based in Macomb, IL.

The Prairie Land Conservancy lost a valuable member in 2012, Lisa Stocking Gruver. In her memory, the PLC along with her parents want to build an outdoor nature class room, nature trails and a showcase prairie for school children of all ages to explore and learn about nature and its creatures. Your donation would help the Prairie Land Conservancy achieve this wonderful project.


If you would like to donate to Lisa's Prairie Project fund mail your donation to;
321 West University Drive
Macomb, IL 61455
OR
Make a secure online donation here:
---
**ALL DONATIONS ARE TAX-DEDUCTIBLE**
---
Prairie Hills Wetland Reserve
​Nature Connection Project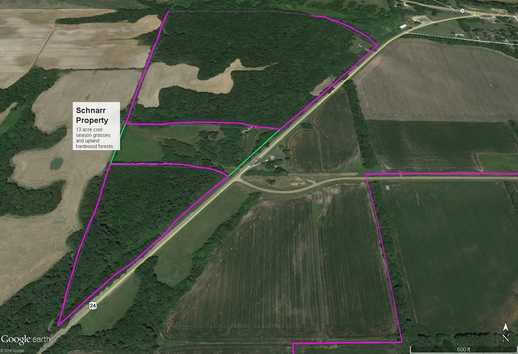 Our 2016 End of The Year Appeal Project raised over $5,000 to help purchase a privately owned 13 acre natural area situated between two of our Prairie Hills Wetland Reserve properties in Banner, IL. We matched those funds with funding from the Enbridge Pipeline South Flanagan Mitigation funds administered by The Conservation Fund with assistance from the US Fish & Wildlife Service.
The threat to this property is habitat fragmentation by subdividing the land for home sites. The natural area consists of cool season grasslands and hardwoods. Purchasing this tract will connect our 94 acre upland woods with our 13 acre triangle woods, thereby protecting this natural habitat which is used by grassland birds for nesting and other native species from habitat fragmentation.
​The Reserve consists of 107 acres of upland forest and 428 acres of bottom land forests and wetlands. The Reserve is open to the public for nature observation, photography, hiking, and educational activities for youth and adults.

THANK YOU TO EVERYONE WHO DONATED TO THIS WORTHY PROJECT THAT IS PROTECTING WILDLIFE HABITAT!
---
**ALL DONATIONS ARE TAX-DEDUCTIBLE**
---
Giving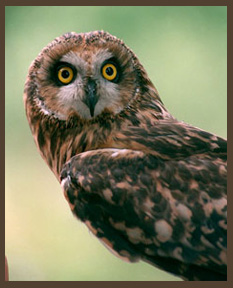 The Prairie Land Conservancy is laying the groundwork to make certain that in the future, Western Illinois is a place where family farms, critical habitats, open lands, wetlands, and forests are preserved. When you support the PLC, a lifelong, decisive difference for the land we love will be made. The work we do cannot be done without the generosity of PLC members and donations from individuals, businesses, and foundations. You can choose to support Prairie Land Conservancy in several ways annually or over time. Your donation can include bequests, lifetime planned gifts, and gifts of cash, land, or securities. The method of giving you choose may offer substantial financial advantages to you and your family. The act of contributing to preserve land for future generations to enjoy is quite profound and a legacy for all to remember. The PLC would like to work with you to show you the benefits of planning and the tax advantages of these choices. You should discuss any planned giving with your attorney, accountant or other financial advisors. You can make tribute gifts: in memory of a loved one or in honor or someone still living! These gifts can be dedicated to a project or to our general endowment fund using any of the gift options described below:

Cash

Cash is the easiest and most common way to support PLC's annual work. You may make a one-time contribution or make a pledge over a period of years. Because Prairie Hills RC&D, Inc. is a 501 (c) (3) not-for-profit organization, your gift will be tax-deductible to the extent allowed by law. If you have decided to make a cash gift, please send your check, payable to Prairie Land Conservancy, a division of Prairie Hills RC&D, 321 W. University Drive Macomb, IL 61455. If you would like to pay your gift over a period of time, we can send friendly reminders.

Gifts of Land

Prairie Land Conservancy has accepted gifts of land. The property may have a conservation value and you will receive a tax deduction for its unrestricted value. This will maximize your charitable income tax deduction if you so choose. If the land has extraordinary natural resources, a land management plan can be written so that we can make certain that the owner's wishes are implemented.

Gift With Life Income

There are several kinds of gifts that not only support the PLC's work, but also provide a lifetime income for you or a loved one, which may also reduce your taxes. Such life income gifts are knows as "charitable remainder trusts" or "charitable gift annuities". These gifts are worth exploring since they offer great financial benefits for many people. In fact, these types of gifts may increase your annual income. You can use cash, land or other assets to establish a gift with a life income. And such gifts will often slash your capital gains taxes, federal estate tax and inheritance tax, and may provide a charitable deduction for your income taxes.

Retirement Accounts

When your retirement plan proceeds or IRA pass to heirs other than your spouse, as much as 80 percent of the assets may be lost to income tax, excise tax, and estate tax! By arranging now to give your pension plan assets or IRAs to fund the PLC, you can reduce your federal and state death tax and help your beneficiaries avoid federal and state income tax. For large estates, you may be able to avoid the additional 15 percent excise or "success" tax on pension plans and IRAs in excess of $750,000.

Life Insurance

If you'd like a simple and relatively inexpensive way to make a substantial gift to the PLC, life insurance may help you to give more than you could otherwise afford. You can make PLC the owner and beneficiary of a paid-up policy you now own or a new policy you purchase, or you can make PLC one of the beneficiaries of an existing policy. These gifts avoid estate taxation on the life insurance death benefit after your passing-- and they may, in some cases, create a present income tax deduction as well.

Bequests
Leaving a gift in your will is a simple way to provide a living legacy to the PLC and western Illinois' natural places after your death. With a bequest, all your assets remain available to your during your lifetime. For some people, a bequest may reduce estate taxes. Many people view their bequest as a way to "endow" their annual membership. (For example, a bequest of $5,000 to the PLC's endowment will produce about $250 in interest each year - similar to a $250 annual membership that continues beyond your lifetime.)
There are several ways you can name the Prairie Land Conservancy as a beneficiary in your will. You may choose to give specific assets, a portion of your estate, or your residual estate after payment of other bequests. You can state how you would like your gift to be used: for a specific purpose that you name, or "wherever the need is greatest" so the PLC can choose a use that matches its mission.
Prairie Land Conservancy makes every effort to give you accurate information. You should also consult your trusted professionals for legal, financial, insurance, or estate planning advice. The staff of PLC is not engaged in rendering legal, accounting, or other professional services.
​
I am interested in supporting and learning more about the Prairie Land Conservancy. I would like to make a secure donation through PayPal. All donations are tax deductible

---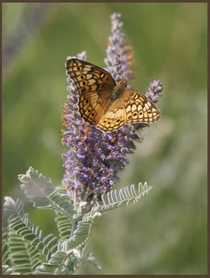 ---
​​Other Conservation Options

1) Donation of Land For Conservation: A Landowner may choose to donate property to Prairie Land Conservancy for the permanent protection of the conservation values of the property. The donation would qualify as a charitable gift for income tax purposes.

2) Bargain Sale of Land With this option the Landowner sells their property to Prairie Land Conservancy for less than the fair market value. This provides cash as well as certain tax advantages to the Landowner.

3) Land donation with a reserved life estate: You donate the land but continue to live on it. In this arrangement, you donate the property during your lifetime, but reserve the right for yourself or any other named persons to continue to live on and use the property during their lifetimes (called a "reserved life trust"). You have donated to the Prairie Land Conservancy a "remainder interest" in the property.

We encourage you to contact us for a confidential discussion of the best conservation options for your property!

If you wish to name the Prairie Land Conservancy in your will or estate plan, we should be named as:

Prairie Land Conservancy, a division of Prairie Hills Resource Conservation & Development, a nonprofit corporation, organized and existing under the laws of the State Of Illinois, with principal business address of 321 W. University Dr, Macomb, IL 61455.

Tax ID: 37-1206873

Date of Incorporation:
January 23,1976
---
---
Memberships
Help preserve our heritage by providing financial support as a member of the PLC, volunteering in the office or in the field or becoming a land donor or a conservation easement donor through planned giving. By joining the PLC, you will have the opportunity to serve on various committees such as our Stewardship Committee, Land Protection Committee or even our Executive Committee. If you have a special skill, there will be many opportunities to help us in the field by transplanting, prairie and tree planting, land stewardship and planning, or if your skills are computer, arts, graphics, writing, or just about anything, we can use you!
Membership Application
(pdf)
Prairie Land Conservancy
321 West University Drive
Macomb, IL 61455
(309) 833-4747
prairie@frontier.comPay Membership Dues online or make a charitable donation securely with PayPal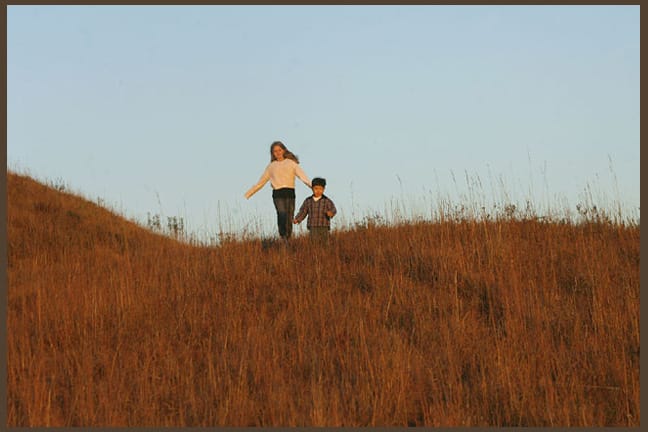 ---